Preserving Justice
The law firm of Eric S. Poe, Attorney at Law, provides legal advice in all areas of law. From complex corporate national class action lawsuits to breach of contract cases, no legal matter is too complex or too small for our law firm to examine and provide practical guidance.
Eric S. Poe, Esq., CPA is focused on providing its clients the legal expertise to decide whether litigation is the only way for them to preserve justice. Preserving justice is the guiding principle for everything we do.
Recent Important Court Decisions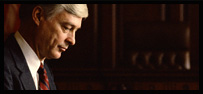 Eric S. Poe, Esq., argues case before the New Jersey Supreme Court on March 3, 2015
Mr. Poe captivated a packed court room on Tuesday March 3, 2015 in the case CURE v. Perez. It was Poe who also argued the case before the Appellate Division in 2013 which received the first split dissenting opinion of the Appellate Division in over 9 months. At issue is whether a defrauded insurance company should be required to provide any bodily injury liability benefits on behalf of a policyholder who obtained their insurance policy through fraud. Every justice on the Supreme Court asked questions of Mr. Poe during his 45 minute oral argument, only supporting the reputation of Mr. Poe as one of the more dynamic and aggressive litigators in the state.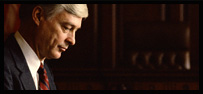 U.S. Supreme Court Rules Against NY City On Internet Tobacco Lawsuit
The U.S. Supreme Court ruled on January 25, 2010 that New York City could not use federal racketeering laws to sue out-of-state Internet tobacco retailers that don't file reports on city residents who buy cigarettes online.
The city wants the reports so it can collect cigarette taxes directly from residents who purchased tobacco products online. It was decided that the online retailers were not required to collect the taxes.
read more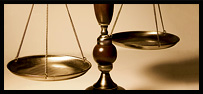 NJ Supreme Court Sides with Asbury Park Press in Disclosure Case
The New Jersey Supreme Court on January 25, 2010 decided that Monmouth County must make public the terms of the sexual harassment lawsuit it settled with an employee. The decision was upholding a prior year's appellate court ruling in the case which also held that the terms of the settlement must be released to the Asbury Park Press newspaper. The county's attorney had argued that the terms of the 2007 agreement between one of its engineers Carol Melnick, should remain private.
read more